Welcome to Final Cross Wiki
,
The wiki for the
Final Cross
Database that any admit/anybody can edit.
Started on May 7, 2012.
Spoilers are appropriately enclosed in spoiler tags. See our spoiler policy for detail.
About The Wiki
they are ASRPG also known as adventure/strategy/role playing games.The games have many elements to them like items/summons/equipment and many other neat things that the player can use to there Adventist in the games. The Games are very complex unlike your regular RPGs it has more things to do and more places and stuff to get.
Crazybear81 (talk) 06:09, May 8, 2013 (UTC)
---
Final Cross IV Dragon Realms
Final Cross V The Lost Chapter
Final Cross VI The Legendary Cross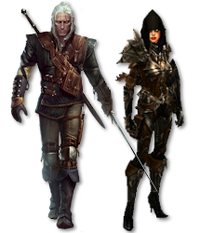 RPG Games
Go to these sites for info or for help with your own wiki!
AdventureQuest • Agarest War • Arcanum: Of Steamworks and Magick Obscura • Baldur's Gate • Biomutant • Dark Souls • Deus Ex • Diablo • Divinity • Dragon Age • Dragon Blaze • Dragon's Dogma • Elder Scrolls • Expeditions: Viking • Fable • Fallout • Faster Than Light • Fate/Grand Order • Five Nights at Freddy's World • For Honor • Grand Chase • Hyper Light Drifter • Ib • Legend of Heroes • Mass Effect • Might & Magic • Onmyoji • Shadowrun • SpellForce • Summoners War • Tales of Erin • Tom Clancy's The Division • Torment • Undertale • Wasteland • The Witcher
Want your community included? See how!
See all of our RPG gaming wikis!